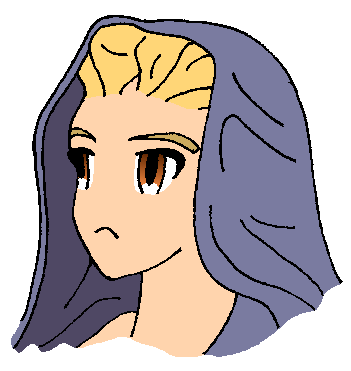 St. Ajora Glabados is a villain in Final Fantasy Tactics, and is inadvertently responsible for Ultima's imprisonment and the ensuing 1200 years of war. He makes no physical appearance in Domus Facina, nor in the original game. Instead, he shares a body with Ultima, and was thus introduced alongside of her in Episode 0056.
Appearance
Edit
Because Ajora and Ultima share the same body, their appearance is identical.
Personality
Edit
Ajora is a human being, and has no powers whatsoever. Instead, he fools people by performing false miracles, tapping into Ultima's power to do so.
Before Final Fantasy XII
Edit
Final Fantasy Tactics
Edit
Domus Facina
Edit
Because of when they were pulled from their world, Ajora and Ultima are trapped in the same body taking Ultima's form, which Ajora doesn't seem to mind terribly. The two are capable of speaking with each other, though to the others of Domus Facina, Ultima is simply speaking to herself. This relationship has lead to slight alienation from the other villians, Smithy for starters. How Ultima/Ajora will adapt further is unclear.
There has been much debate as to the actual gender of Ajora. However, the Scriptures of Germonique, an untainted book authored by a disciple of Ajora himself, confirms his masculinity.
Ajora's name was mistranslated as Angela in the official soundtrack.